About Potomac Mitigation Bank
Potomac Mitigation Bank, LLC, was organized in 2019 by attorney and investor Paul Lawrence as a way to "do well by doing good." Since then, Potomac has planted over 500,000 trees at its Brookdale, Circleville and Coolbrook banks in Loudoun County, Virginia to generate nutrient credits from conversion of farmland to forest under a Virginia program designed to protect the Chesapeake Bay. In addition, our Britian Farms project, also in Loudoun County, is a nutrient credit conversion from farmland to hay and the property has also been placed with the Virginia Grassland Bird Initiative through working with the Piedmont Environmental Council.
As of May 2023, Potomac Mitigation Bank had sold approximately 105 nutrient credits valued at $3 million from its land conversion banks in Loudoun County. In addition to continuing sales of nutrient credits from its land conversion banks, Potomac has stream and wetland restoration projects under development at its Brookdale and Coolbrook mitigation banks that will generate approximately 9,207 stream credits and 13 wetland credits under Section 404 of the federal Clean Water Act and approximately 640 nutrient credits under the Virginia state nutrient credit program.  The Brookdale and Coolbrook stream mitigation projects are expected to generate revenues in excess of $20 million.
In April 2022, Holly Geary joined Potomac as its Secretary / Treasurer.  Both Lawrence and Geary have long been associated with the Goose Creek Association, a non-profit organization devoted to protection of water resources and the environment in the Goose Creek Watershed of Fauquier and Loudoun counties, Virginia.  Lawrence has served as Treasurer and Co-Chair and Geary as Executive Administrator of the association.
According to Lawrence, "Northern Virginia is one of the fastest growing regions of the country. Our customers are engaged in building roads, other infrastructure and housing that serve the vital needs of the public in our region and in some cases, such as data centers for cloud storage of electronic information, the world at large. By supplying environmental offsets to compensate for the unavoidable environmental impacts of our customers' important projects, we at Potomac hope to do well as a business while also doing good."
Paul Lawrence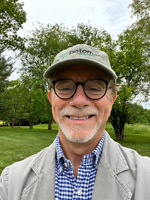 Paul, an attorney, began Potomac Mitigation Bank in 2019.
He is an advocate for the environment and our natural resources. Paul is active with various non-profit conservation organizations and sits as a Co-Chair on the Board of the Goose Creek Association.  Through his mitigation efforts he is able to assist in the protection of our local watersheds through tree planting and stream restoration.  His dedication, protection of the environment and vision is to restore the watershed and habitats to their ultimate health and vibrancy.
Hollis Lawrence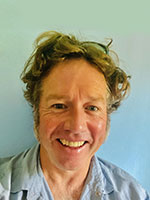 Hollis, an Environmental Consultant and Archaeologist, joined Potomac Mitigation Bank in 2022.
His career as a consultant and advocate has been devoted to the protection of natural and cultural resources in the greater American Southwest. Hollis is an active outdoorsman and avid world traveler with a keen interest in observing the interactions between natural habitats and cultural landscapes. In addition to his duties at Potomac Mitigation Bank, Hollis co-manages a 4th generation family-owned timber, wildlife and mineral operation in his birthplace of Louisiana.
Holly Geary
Holly joined Potomac Mitigation Bank in April of 2022.
Paul and Holly have previously worked closely at the Goose Creek Association.  Holly originally comes from a background of real estate and development, however within the past 10 years has dedicated herself to working with environmental non-profit organizations.  Holly has lived in Fauquier and Clarke Counties for 35 years and continues to appreciate the beauty of rural Virginia.