Understanding the Process
Inquiry:  We ask you to fill out our basic inquiry form. Include your project name, location and number of credits needed.
Research and Agreement: Potomac Mitigation Bank will research if your project is a match for us and if approved, we will create an acknowledgement and pricing commitment quote.
Contract for Purchase:  Once agreed to the pricing commitment quote, Potomac Mitigation Bank prepares the nutrient credit purchase and sales agreement.
Completion of Sale:  Once the sales agreement is signed and the purchase money has been deposited, the client will receive a final notarized Affidavit of Offset Sale and a Bill of Sale.
What is nonpoint source pollution (NPS)?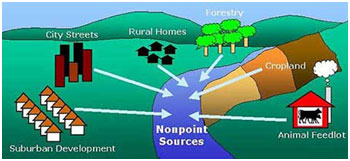 NPS pollution is caused by rainfall or snowmelt moving over and through the ground. As the runoff moves, it picks up and carries away natural and human-made pollutants, finally depositing them into lakes, rivers, wetlands, coastal waters and ground waters. These can include pollutants such as herbicides, pesticides, fertilizers, human and animal waste matter, oil and contaminants, and litter.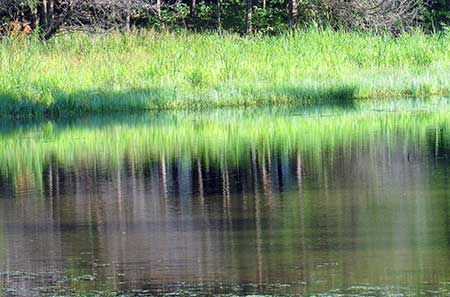 What projects are eligible to purchase nutrient credits?
If your project meets any of the requirements below, you may be eligible to purchase nutrient credits to offset stormwater run-off requirements.
1.     Project site occupies less than 5 acres.
2.     Nutrient reduction quota is less than 10lbs of phosphorous.
3.     75% or more of nutrient reduction quota is already met through BMP
4.     VPDES and VSMP permit holders who need to comply with the 2005 Chesapeake Bay Strategy or other pollutant related TMDL.
*Nutrient credits may not be used to mitigate stormwater quantity.
Where do interested parties obtain nutrient credits?
The DEQ maintains a list of approved nutrient credit sellers, which is revised periodically as nutrient credit banks are created, sold-out or fall short of requirements.